Public Areas
Cutting Edge Sculpture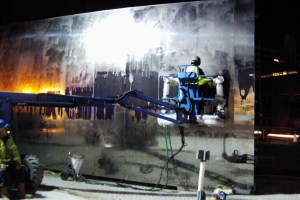 We were engaged to use the dry ice cleaning process on a piece of public art. The 80 metres of stainless steel that make up this sculpture provides a stunning entrance to Sheffield's Railway Station. The main problem was that the mirror surface could not be marked in any way as this would affect the flow of water over the mirror surface as this was a main feature. The stainless steel was covered in a protective plastic film which had welded to the surface due to strong sunlight. Nothing, chemicals, heat, or any other method worked which would not damage the surface. Dry ice blasting was the perfect solution as the process removed the film while not affecting the delicate surface in any way.
Our service was carried out 24 hours a day, which meant that cleaning could take place without disrupting the general public's access to this busy station area.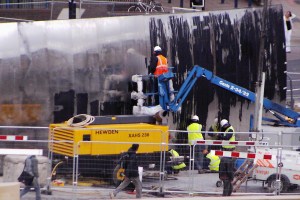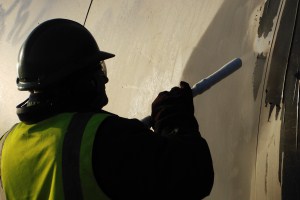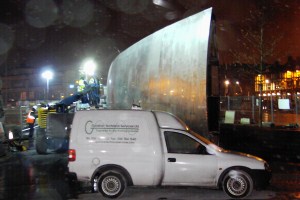 Food Industry
Dry ice cleaning is ideal for the food industry as it is hygienic, leaves no residue and does not contaminate equipment with chemicals or cleaning agents.
Bakery Oven Conveyor
Here we see an oven conveyor at Park Cakes in Bolton (UK) - before, during and after dry ice cleaning by Gardiner Technical Services.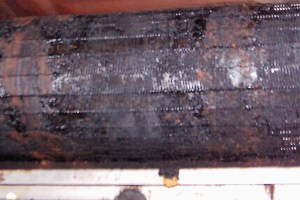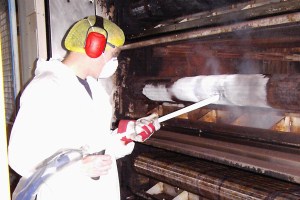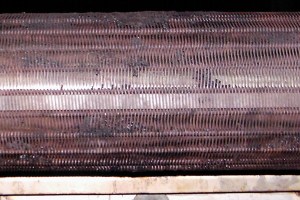 Other industries
We have used this process in
Engineering
Automotive
Marine
Chemical Industries
Plastics
Printing
Nuclear power
Petrochemical
Newspaper TTR Grippers
Here we see before and after, along with a half-cleaned gripper to demonstrate the cleaning power of dry ice blasting.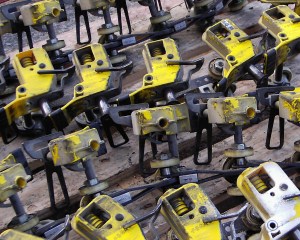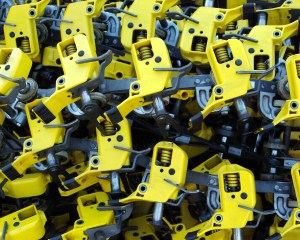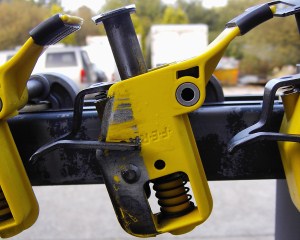 Nutritional Product Production Pipework
Here we see before and after of pipework at DSM Nutritional Products' Dalry production site.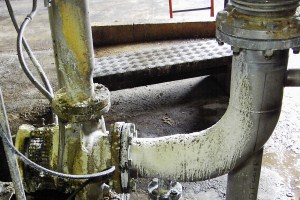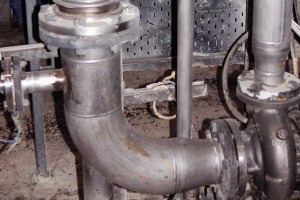 Finally we have a during and after of vessel cleaning.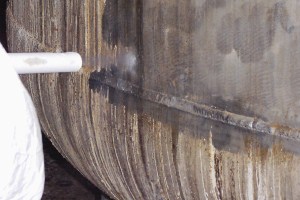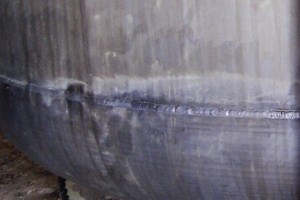 Whatever the industry, Gardiner Technical Services' Dry Ice Cleaning gets results.
If you need our Dry Ice Cleaning service, get in touch today